Enrolling at Masaryk University marks the beginning of your student life in Brno, the biggest city in the Czech Republic (as Prague is technically a region). As you probably know already, university life is not all about studies. It is the time when your personality and your whole life undergo the biggest changes.
The most influential factor are the people you meet – and where you meet them. While nobody likes pigeonholing, we put together a basic list of six ways to enjoy Brno as a student.
For sports enthusiasts
University sports are no longer just about football and swimming. Various sports activities, from pétanque and indoor climbing to aikido, have exploded in Brno lately. By the way, you can attend aikido classes (and lots of other sports) for free as part of your compulsory PE classes. And that's not to mention running, a sport that fills the Lužánky Park and the streets of the city with people wearing sports outfits and earbuds, and various fitness activities, which, in their turn, reliably fill scores of gyms all over Brno.
It is important to stress that sports have always attracted people who wouldn't necessarily call themselves athletes (and who don't study at the Faculty of Sports Studies). Not every runner is a sporty type: they can also be a hipster or a geek. Honestly, a quick run after a day spent staring at a computer screen or into a textbook will surely clear your mind.
For many reasons, sporty people are attracted to Kraví hora right in the city centre. This is a place that offers a wide range of sports facilities. There you'll find a football field, a beach volleyball court and a swimming pool. There's also a nice park around the observatory if you'd like to go kite flying, for example. The banks of the Svitava and Svratka rivers are great for that as well.
For those with "business-class" aspirations
Most young people, including students, need money to pay for their room and board, as well as the occasional beer and item of clothing. When the financial support coming from their parents is not enough, they usually go and find a part-time job. However, there is a group of ambitious people who go even further than that: their goal is to become financially independent – or even rich – during their studies. Some of them become financial advisers, real estate agents or take other jobs, whether well-known or obscure, which offer good money but also come with a significant risk of loss. They tend to dress well, so you can usually tell them by their suits, and they often study at the Faculty of Economics and Administration or the Faculty of Law.
And where do these young entrepreneurs go to have some fun? Outside work, you can meet them in the very centre of the city between Česká and Zelný trh in such establishments as Bar, který neexistuje (The Bar Which Doesn't Exist) at Dvořákova Street No 5, Zlatá loď (Golden boat) at náměstí Svobody No 5 or Super Panda Circus at Husova Street.
As a local
While this may seem strange, this is one of the most complicated groups of people that you can find in Brno. The greatest complication is that they are hard to tell at first sight. The locals differ from the others in two important ways. First, they know a lot about Brno. When you can't find a place to eat out, a quiet place to study or where to go once the last pub you know has called it a day, these are the people who can give you really good tips. They can tell you that the best fried-cheese-to-go is sold on Česká Street, that you can study in the gardens around the Špilberk Castle and that late at night, you can always go to Poslední Leč (Jakubské náměstí 5), among other places.
The second peculiarity that gives locals away is their speech: occasionally, a local colloquialism that you find hard to understand might slip out, or they might make you laugh with the seemingly mangled inflections that they use. "Šalina" for a tram is now so ubiquitous that it will hardly catch anyone by surprise, but with the rise of the KKRD Boys Facebook group, the Brno youth have again began to use words like "pasr", "paluša" or "kvartýr", which can be tricky for the uninitiated.
For hipsters
The days when anyone in old-fashioned glasses, ill-fitting trousers and grandma's jumper was a hipster are almost gone. Hipsters are now part of the mainstream, but there's nothing wrong about that. Thanks to them, a lot of stylish places have popped up in Brno, where you can meet these people or even join them. High-quality coffee, good wine, unusual beer as well as roll-your-own cigarettes, stylish clothes, fixed-gear bikes, books and the Faculty of Arts and Faculty of Social Studies are the tell-tale signs of those occasionally called hipsters, although they might not call themselves that (and are often right).
Obviously, hipsters tend to gather in the area between the Faculty of Arts and Faculty of Social Studies and around them on Veveří, occupying the large number of cafés and pubs in the area. Café Falk opposite the Faculty of Arts, the Panksy pancake place at Jaselská Street 17, and Café Atlas on the way to the Faculty of Social Studies are typical hipster hangouts, and so is Mezzanine at Údolní Street 15, SKØG, and Tři ocásky at Gorkého Street 22. But most of all, hipsters like coffee and the best is served at V Melounovém cukru at Františkánská Street 17 and at Coffee Fusion at Jánská Street 25. And their home club? Kabinet Múz at Sukova Street 4, there can't be two opinions on this.
For geeks
For most people, "geeks" are those who spend a lot of time at their computers. However, this would now mean that about 80% of the population are geeks. In fact, geeks engage in a wide range of activities. Quite a lot of them launch their own startups in IT or other booming sectors; a number of them are centred around the South Moravian Innovation Centre in Brno.
What you really need to know is that the image of lone nerds communicating through computer screens is a myth. For geeks, social life is more important than for many other groups.
Every year, a number of conventions ranging from large to small take place in Brno, aimed at people interested in various TV series such as Dr. Who or Monty Python, and there is also the huge annual Animefest, which is all about Japanese culture. There are large meetups of board-game players, various LARPs, comics fan meetings where you can discuss the latest issues and events where you can compete in computer games on projector screens. Among the places where you can find geeks are the board-game hubs Black Oil and Rishada. Moreover, the Theory of Interactive Media course taught at the Faculty of Arts allows its students to specialise in Game Studies, which put games under the scholarly microscope.
For party animals
A lot of people who have attended university will tell you that it was the best time of their lives. We can only agree. A number of students take this adage to their hearts and their study years are marked by a whole string of parties. However, this doesn't mean that they aren't happy with their studies: they simply want to enjoy this time of their lives as much as possible. In this group, it is really hard to distinguish between fields of study or faculties: these people can be found all over the university.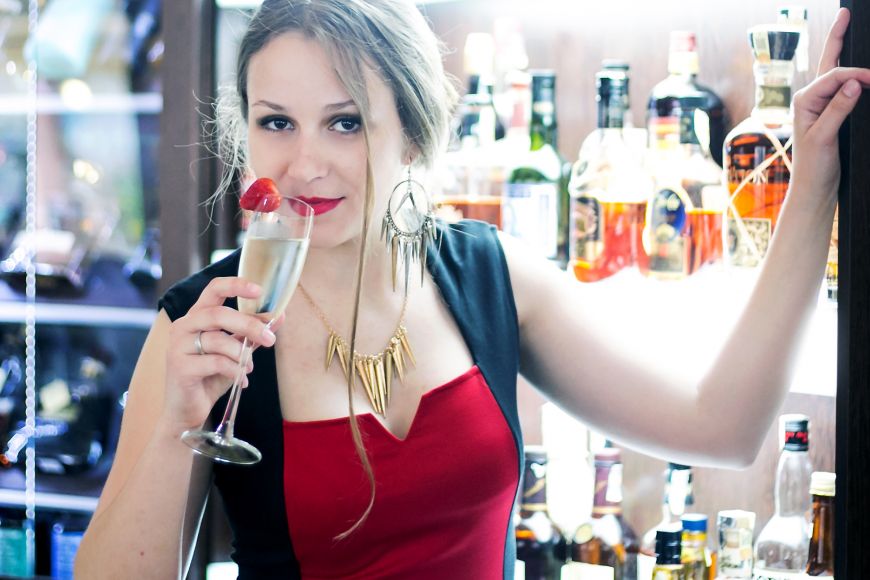 Party animals are usually to be found in clubs, and there is a wide selection of these in Brno: Metro Music Bar at Poštovská Street 6, Caribic at Běhounská Street 2/22, Two Faces or the Charlie's place at Římské náměstí. If you have never been to a party in Brno, you haven't lived.