Over the next three years, the MU Faculty of Economics and Administration will build two labs for economic experiments and simulations and renovate seventeen classrooms and lecture rooms. The first stage of the project, which will see the renovation of one classroom and one lecture room and the construction of both labs, began at the beginning of July.
The refurbishment of the faculty's facilities is part of the Strategic Education Investment Project (SIMU+) at Masaryk University, which is financed by the Operational Programme Research, Development and Education. The overall cost of work and equipment at the Faculty of Economics and Administration will be around 62 million Czech crowns.
The Masaryk University Experimental Economics Laboratory (MUEEL) has been active at the Faculty of Economics and Administration for several years now. The MUEEL is part of a branch of economics that studies the behaviour of people with regard to tax payments, corruption, and many other areas of life.
"The lab has to meet certain criteria. Each participant in the experiment needs to be in a separate place, but at the same time, it has to be possible to monitor all participants. To meet these criteria without losing the space we need for normal classes, we will have something that's unique in Europe – pull-down partitions between individual places in the room," says project manager Ondřej Repík about the new experimental and simulation lab.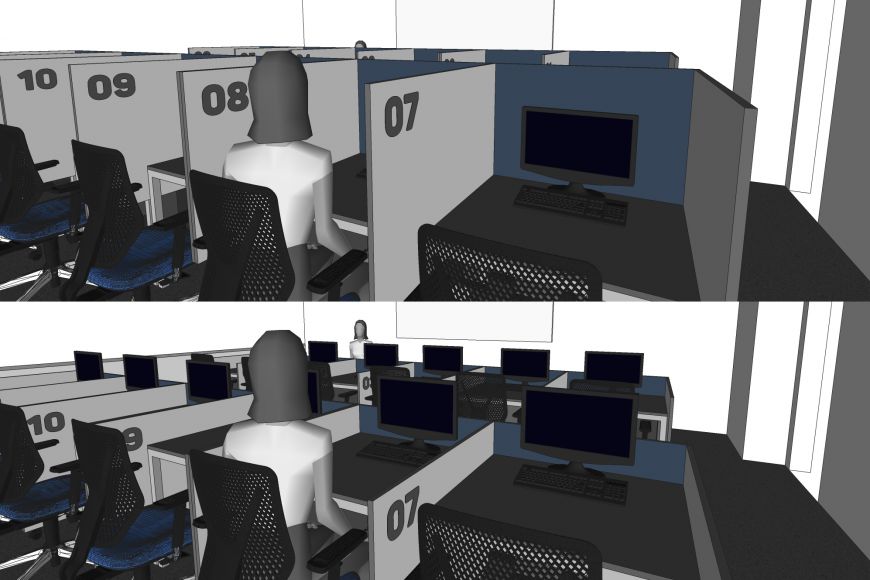 The renovation of all learning spaces at the faculty will mostly concern improving the acoustics and comply with the current health and safety regulations.
"The construction of the faculty building was finished almost twenty years ago and a number of other requirements have changed in the meantime as well, including the needed number of electrical outlets, internet connection requirements, and interactive boards," adds Repík, listing the other steps planned to bring the facilities up to modern standards.
The work will take place over the summer months each year and the newly renovated and modern rooms will be used by study courses that will be applying for reaccreditation in the upcoming years, as well as by other students.
These courses include Public Economics and Administration, a Czech-French course in Public Administration, and Business Management. Updating these courses will take about three years and forms part of the MUNI 4.0 project, which is a direct continuation of the strategic investment project.